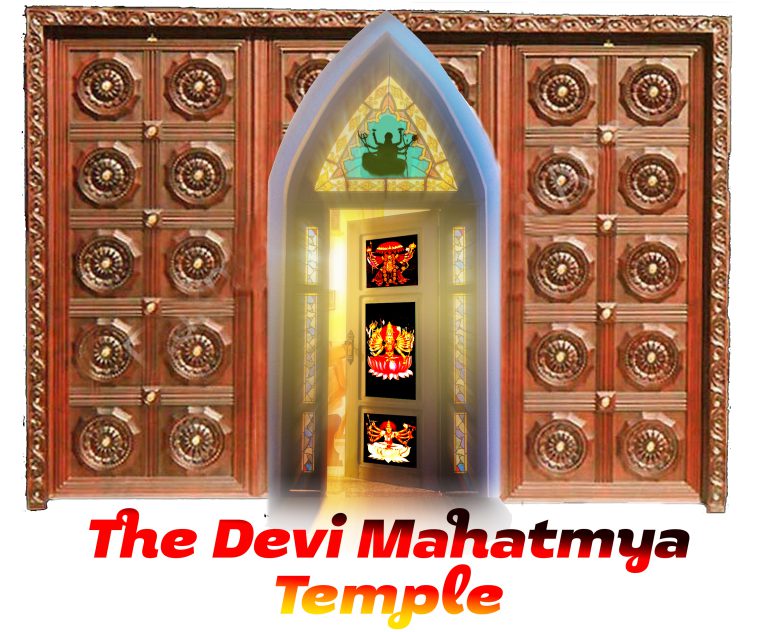 The Devi Mahatmya depicts an allegorical journey of The Divine Mother, with a view to explaining the 'Secrets' of the Universe and setting examples to imitate for human beings.
On one level, The Devī Mahatmya is an Allegory of the Spiritual Journey; on another, a Blueprint of the Soul.
The Devi Mahatmya,  also known as 'Durga Saptashati' reveals an all-embracing vision of harmony between The Maha Devi's Abiding Earthly Presence and the Transcendental Unity Proclaimed by seers  of sanatana traditions throughout the ages.
Thousands of years since composition, The Devi Mahatmya still shines as a beacon from a primordial age, when men and women, enchanted by nature's beauty and abundance yet terrified by fierce and destructive power, honoured The Source of Creation as The Great Divine Mother. 
The Divine Mother's continues to flourish all over the world.
The Devi Mahatmya's profound teachings are literal, symbolic, philosophical, scientific, and reveals secrets of the Universe which modern science is only coming to discover, often which is unavoidably more technical.
The Devi Mahatmya enshrines many an ancient memory in the resounding cadences of the verses and continues to sing the Divine Mother's Glory.
As the last open expressions of Goddess-Centered religions were vanishing from the Western world, The Devi Mahatmya took shape on the more tolerant soils of Mother India, where the Traditions worshipping and honouring The Divine Mother continue to prosper.